Buy Play Money chips now!
When it comes to having fun at the tables, learning a new variety of poker or simply testing your skills, Play Money chips are a great way to get in the game.
Every player receives 1,000 chips when they register with us. If your stack drops below 100, your chips can be replenished, in stacks of 1,000, up to three times per hour. From most regions, to play in games with higher buy-ins, it is possible to purchase Play Money chips from within the client.
Play Money chips are available for purchase in the following bundles.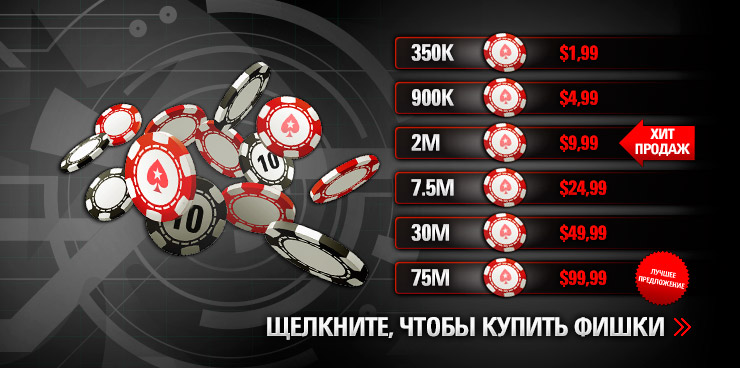 To purchase Play Money chips, visit the Cashier.
Please Note: Play Money chips can only be purchased via your Stars Account; purchasing Play Money chips from any other source is a violation of our Terms of Service.
Contact Support if you have any questions about purchasing Play Money chips.